FUKUOKA—An "accidental" photo that has caught the attention of researchers around the world highlights the first photo exhibition organized by a 92-year-old marine physicist on a subject that has fascinated him for decades.
"Umi no Nami wo Miru" (Watching the Ocean Waves) features a dozen photos that Hisashi Mitsuyasu, professor emeritus of Kyushu University, took while sailing around the world for his studies.
A blowing wind generates ripples on the surface of the sea which turn into waves as they absorb the energy of the wind. They travel over vast areas before reaching and "ending their life" on the shore.
"Ocean wave life is similar to that of humans," Mitsuyasu said.
After graduating from college, Mitsuyasu joined the Transportation Research Institute of the Department of Transportation in 1952 and began studying ocean waves for port technology.
After changing careers and starting work at Kyushu University in 1965, he went out on the high seas for observations. He analyzed data on wave acceleration degrees, inclinations and positions collected by devices lowered into the water.
He also took pictures for his archives.
While wave heights, cycles, directions and other information can be derived from the collected data, Mitsuyasu said it's important to visually look at actual wave conditions, such as when they break into waves. foaming and generate plumes.
"Usually ships leave port when the waves are calm and return when the sea becomes stormy. But we were quite the opposite," Mitsuyasu said.
He recalled how the waves splashed against him on the deck, which swayed violently as he was preoccupied with his work.
"It's a miracle we didn't get shipwrecked," he said.
His most famous photo was of a "rogue wave," or pyramid wave, taken in the North Atlantic Ocean off the coast of the United States on a stormy fall day in 1980.
Mitsuyasu said he came down to the deck when the wind died down and pointed his camera at the swelling waves.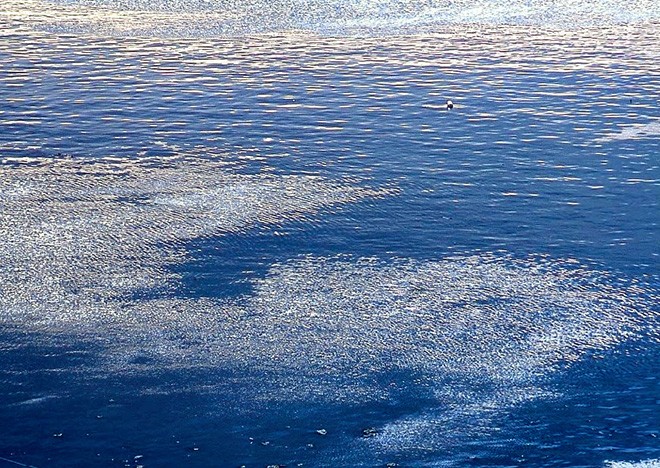 "I was clicking blindly with my camera and found out that I had accidentally captured (the rogue wave) on film," he said.
The triangular-shaped wave shown in the photo is estimated to be at least 10 meters high.
Rogue waves have long been feared by sailors because they are unusually larger than surrounding waves and are capable of capsizing ships. These abnormal waves are formed by a complicated combination of factors, and researchers are continuing their work to shed light on the mechanism.
Mitsuyasu's photo attracted international attention, and some researchers said it was the first-ever photo of a rogue wave.
He was asked if the photo could be used in an academic paper.
In recent years, marine researchers can cover a wider range of research topics without going out to sea thanks to artificial satellites and computers.
"Watching the waves on the sea, I felt how the winds and temperatures change and I smelled the smell of the ocean. I found this analog way of working fascinating, and that's why I continued my research for many years," Mitsuyasu said.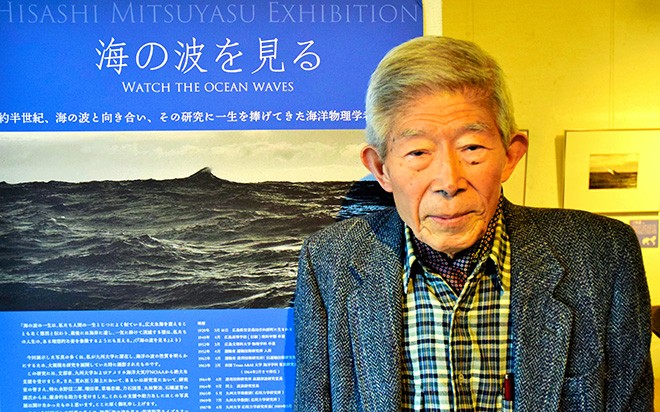 In 2007, her book, also titled "Umi no Nami wo Miru", aimed at general readers, was published by Iwanami Shoten Publishers.
His art director son, Kiyoteru, 65, saw the photos in the book and encouraged his father to display them at an exhibition because they showed "scenes no one else had seen before".
The exhibition runs through February 13 at the Hakozaki outlet of bookstore chain Books Kubrick in the Higashi district of Fukuoka.
It will also be held at the Haru Gallery in the city's Minami district from February 18 to 27.
Free entry.