Written by Desiree Cooper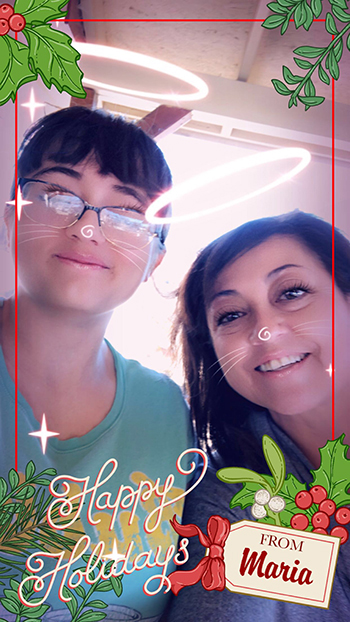 Emma Lynn Sandlin is pursuing a Bachelor of Fine Arts with a major in Visual Arts at Eastern New Mexico University with the intention of pursuing a career in the art world. Its objective is "to be able to continue to develop my artistic capacities and to make people appreciate my art".
The sophomore, who was on the dean's roster every semester while at Eastern, says her lifelong love of drawing is the reason she chose to major. She advises students interested in studying the art to practice frequently and have patience.
Emma was born in Clovis, New Mexico, and raised in Springer, New Mexico. She has an older sister, Chloe, who graduated from Regis University in May. Her father works for the Colfax County Assessor's office and is a GIS cartographer. Her mother, who obtained a bachelor's and master's degree from ENMU, is a home babysitter.
Eastern was Emma's school of choice because her mother had gone there and the university has a "good art department." She likes being able to get to know her classmates in small classes.
Emma was an online student during her freshman year; she was hoping to live on campus early in her sophomore year in fall 2020, but those plans have been put off by the pandemic.
The student's mentors at ENMU include Scott Golem, assistant professor of art specializing in graphic design, and Alla Parsons, assistant professor of art specializing in two-dimensional studio art. "Both have helped me develop my creativity and my technique," ​​says Emma, ​​who adds that she loved all of her art classes because they "all showed me new things".
Emma, ​​who volunteered at the Santa Fe Trail Museum in her hometown before the pandemic, "would love to visit war museums around the world like Pearl Harbor and especially those in Germany."
The owner of four cats is interested in both world wars, as well as games.
Emma at Disneyland with her best friend Joseph DeHerrera, a student at Eastern.