The Ramsgate Art Show, AKA Harry Pye's RA Show, is at the Front Room Gallery opening on Friday August 20.
Harry Pye has hosted events at Tate Britain and Tate Modern in the past and has held group shows for Deptford X and Elefest. He selected 3 types of artists for his RA show. The first group is made up of artists who live or work in Ramsgate like Helen Smith. The second group is made up of artists like John Duffin who traveled to Ramsgate to create new work, especially for the show. And the third and final group are artists like Humphrey Ocean who are associated with the Royal Academy. Pye's goal in mixing these artists together and hanging their work in a salon style is that he will end up with an art exhibit that has something for everyone.
Featured artists; Felicity Allen, Sir Peter Blake, Gordon Beswick, Elizabeth Cake, Russell Chater, Ben Dickson, John Duffin, Christian Furr, Lisa Hawkins, Sadie Hennessy, Gary Hume, Corin Johnson, Jock McFadyen, Hugh Mendes, Humphrey Ocean, Carson Parkin-Fairley , Julia Rogers, Bob and Roberta Smith, Helen Smith, Owen Thomas, Hazel Thomson, Twinkle Troughton, Jessica Voorsanger, Julian Wakeling and Leonie Woods.

The Ramsgate Art Show AKA Harry Pye's RA Show on Friday August 20 and September 12 at Front Room Gallery 10 Bellevue Road, Ramsgate CT11 8LB open to the public between 11 a.m. and 6 p.m. Fridays, Saturdays and Sundays More information: Theramsgateartshow.art
Categories
Ramsgate works of art
EXHIBITIONS
Keywords
Author
Marc Westall
Mark Westall is the founder and editor-in-chief of FAD magazine Founder and co-editor of Art of Conversation and founder of the @worldoffad platform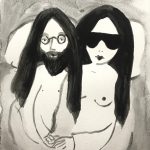 John Lennon was born on October 9, 1940 to mark his 80th birthday. 80 artists have either created a new work of art or unearthed something special. John Lennon's Not Dead will be featured; drawings, paintings, photographs and collages.
'Every Day is a Miracle' is Art Below's first gallery exhibition since January, opening Friday July 17 at Ad Lib Gallery.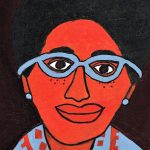 You Know More Than I Know "is from a track from a John Cale album titled Fear released in 1974. The artists in the exhibition are photographer Steve Gullick, sculptor Corin Johnson, painter James Johnston, painter Harry Pye and photographer Aleks Wojcik.
The show includes works of art by Jasper and Harry that were seriously inspired by the great Henri Matisse.
They tried to do work with the same freshness, beauty and skill as Matisse, but they added their own signatures and trademarks.